If you haven't checked this out yet, you really should!  I've been seeing these around a lot lately.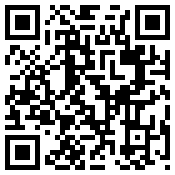 What is it?  It's a Quick Reader Code!  These codes can be used as a fingerprint for your website or blog!  I've been seeing them around a little lately, but my artist friend Frank was showing it off to me the other day.  He showed me how easy it was to take a picture of the code with your phone or ipod & instantly have the website information at your fingertips!  It's genius!  I knew I needed it for our business cards!  Here's how it looks…
Thanks to I'm Hungry Delivery for testing out the code for me!  Nope… I don't have a smart phone yet.  This is making it much more tempting!
You do have to have a QR Code reader installed on your device.  These are popping up all over the place!  I'm hoping these will be a big hit at shows this summer.  What do you think?
Blogging friends…

Recent Posts